RENAISSANCE FURNITURE RESTORATION

"They Said It Couldn't Be Done"
NOTICE TO THE CUSTOMERS

All estimates, provided by Renaissance Furniture Restoration, include a 3% discount for paying by cash or check. Full price will be charged when paying by credit card.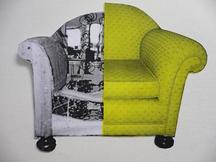 California Civil Code Section 1748.1(a)


No retailer in any sales, service, or lease transaction with a consumer may impose a surcharge on a cardholder who elects to use a credit card in lieu of payment by cash, check, or similar means. A retailer may, however, offer discounts for the purpose of inducing payment by cash, check, or other means not involving the use of a credit card, provided that the discount is offered to all prospective buyers.